KLN 900 NEW & USED (066-04034-XXXX)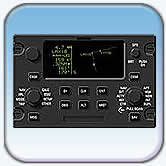 Description:
BRNav/Oceanic GPS
Feature:
TSO C-129, Class A-1 and STC approved for IFR en route, terminal, and non-precision approach use.
Unique 3-inch "split screen" CRT display. Built-in moving map graphics shows nearby airports and navaids.
Complete Americas or International database. Dzus mounting system aids pedestal installation.
Installation ease is further enhanced by extensive analog and digital inputs and outputs. Black or Gray Bezel.
BRNAV and primary means oceanic compliant versions available.
RAIM and FDE prediction. Preflight software version 2.0 for PC based flight planning included. ( Americas database can be updated by user via front loading PCMCIA Card replacement or personal computer. International databases can be updated by user via diskette with personal computer)
Dimensions: H/W/D - 3.75/5.75/9.46 in.
Weight: 4.50lbs./2.0kg
Power Required: 3.3a
---
GNS-XLS Enhanced Flight Management System (17960-0203-0001)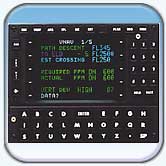 Description:
GNS-XLS Enhanced Flight Management System. Derived from the GNS-X, the industry's most popular navigation management system, the evolution to our GNS-XLs enhanced flight management system was a natural, evolutionary step in flight management. With a built-in GPS receiver, the GNS-XLS Enhanced provides en route, terminal and non-precision approach navigation capability. It offers text and graphical weather through our exclusive AFIS® Airborne Flight Information Service. Moreover, it has the capacity to blend position data from a full complement of other navigation sensors, ensuring navigation availability, accuracy and reliability.
The GNS-XLs' other major functions include advanced search patterns for search and rescue operations, flight planning, flight plan storage, fuel management and COMM, NAV, ADF and transponder radio tuning, with 8.33 MHz support.